Paintless Dent Repair
Even with advanced paint technology, there is nothing better or more durable than your car's original factory finish.  Paintless Dent Repair (PDR) is the most preferred and fastest method for removing dings and dents in your vehicle without the need to touch up or repaint your vehicle.
PDR is an extremely specialized process that utilizes surgically fabricated tools designed to gain access behind the damaged panel.  Each member of the Precision team has an extensive knowledge of car design and construction, allowing our technicians to locate and apply counter pressure to the dented areas.  By gently and meticulously reshaping the metal back into its pre-accident condition, we preserve the finish of your vehicle and keep it looking like new!
How does PDR differ from a conventional auto body shop?
Paintless Dent Repair does not hide your damage using paint fillers (body putty), sanding or repainting.  Panels are not replaced with aftermarket products  and no painting is required to attempt to match paint color and texture.  PDR is the ideal solution for auto ding and dent repair because it's fast, precise and affordable.  It's also the only form of body repair that retains the original body panels and factory or custom paint finish.
Motorcycle Gas Tank Dent Repair
Removing dents from motorcycle gas tanks can be challenging because they are difficult to access, and tend to be fabricated of a thicker metal than vehicle body panels.  At Precision, our skilled technicians offer years of experience and will handle your bike with care.
How do we repair tank dents? Typically in Harley Davidsons, we'll remove the tank from the bike to allow a greater range of access. In sport bikes and other motorcycles, we'll assess the damage and create an access plan depending on the location of the damage.  Contact us today and we can provide you with a detailed quote.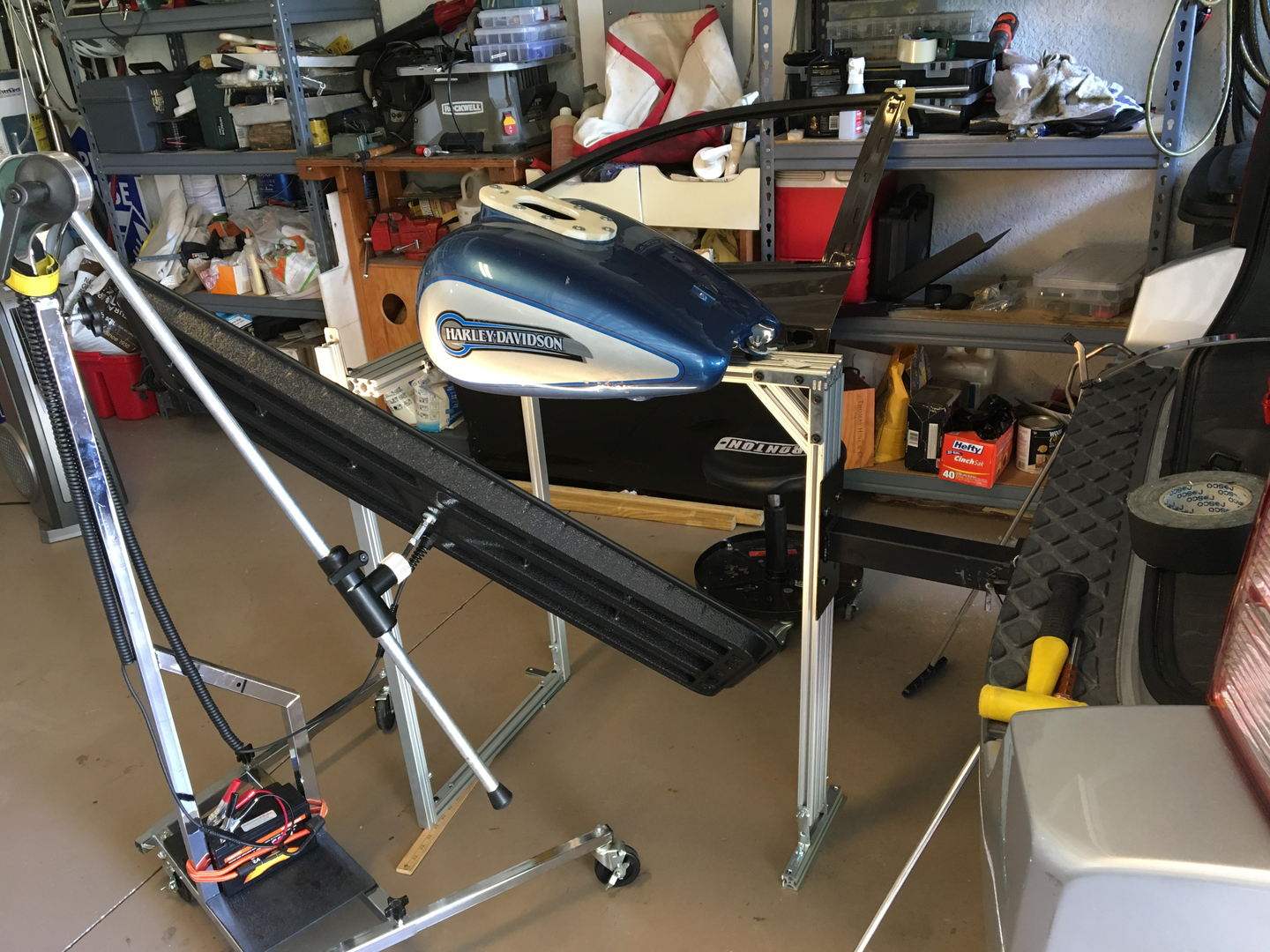 If you'd prefer to remove the tank from your motorcycle yourself and bring it to us for repair, we are ready and equipped to help you. By mounting the tank firmly in place in a vise, we can access the dent at precise angles, using custom tools to gently apply counter pressure until the dent is removed.  Our slow and meticulous process can take from 1-4 hours, ensuring that your factory or custom finish is not harmed.